Form settings are SMART FORM templates, customized according to your needs
They are called "Display Rules" in the payment request creation.
These templates are already integrated in the programmed payment requests, by a choice or via the chosen profile. They are also included in bulk payment requests via the chosen profile.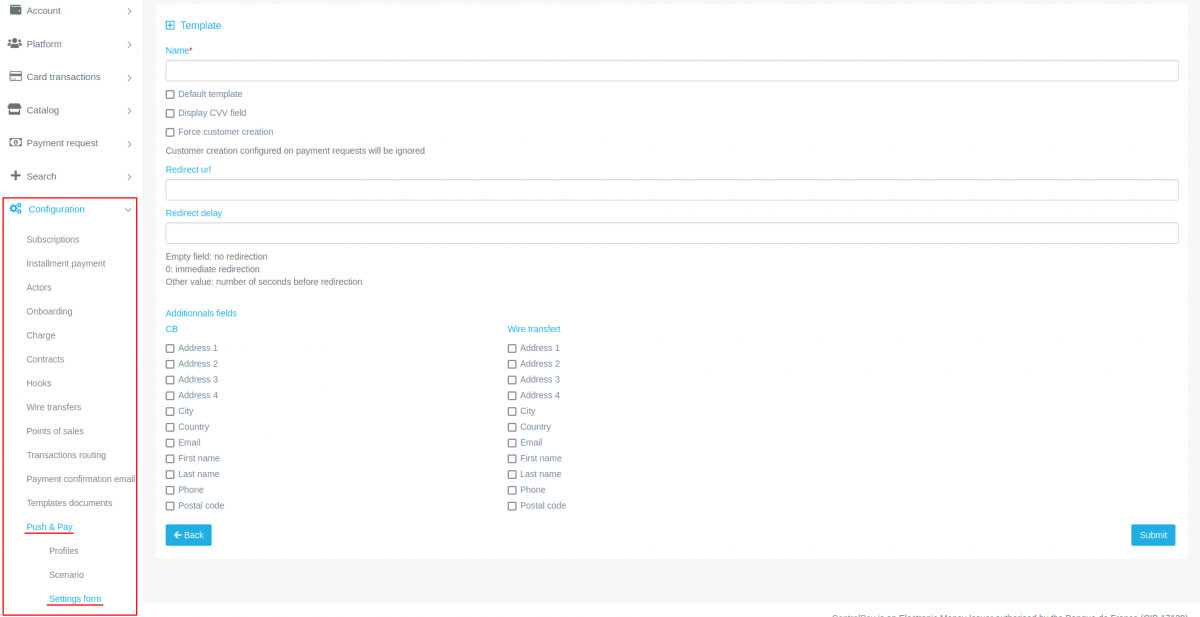 The available fields for templates are: the name of the template, the possibility to make the template by default, the possibility to display the CVV field as well as the possibility to force the creation of a customer. Also available are the fields including the redirection URL as well as the delay of redirection.
Finally, it is possible to add additional fields to the automatically generated forms, the checked fields will be added to the fields already present on the classic SMART FORM. The fields added may be delayed if the template is used for transfers or for a payment request by credit card.
The list of additional fields is as follows:
Address 1
Address 2
Address 3
Address 4
City
Country
Email
First name