The Centralpay account's change of IBAN require a stengthen verification procedure. Each holder has the possibility to change these parameters from the protected area of their account.
A triple validation is required : Identifier / Password, OTP Email, OTP SMS. However, if the holder is not able to access to the Centralpay interface to change the IBAN, the Centralpay Agent can do it for them. The IBAN change can be completed by following these steps :
1- Access to the holder account
Access to the holder account from the "Linked account"  menu
2- Create a new Bank Account
In the tab "Bank Accounts" click on "New Bank account" as the example below.

3- Complete the informations
Complete all the required informations :
Title
Owner name
Owner address
Iban
Bic
Currency
A copy of the Iban (this information is important beacause it helps Centralpay to judge of the consistency of the information provided)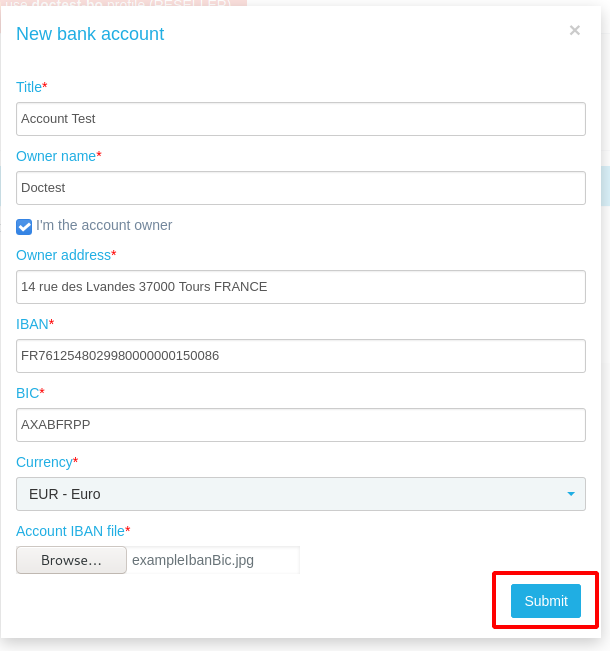 4- The validation by Centralpay
Once these steps completed, the conformity department of Centralpay will check the informations and activate the Bank account.
If a document is declined, an email with the problems explained will be sent to you
If the document is accepted, the account will be created and added to the customer bank account
The customer or the agent have the possibility to set the account as the default account.