The Transfer object allows the fund transfers between walletId accounts of the platform. This service is only accessible from an account with platform rights.
It gives the possibility to distribute the funds received from a "platform" account that initiates transactions from the API to a connected "Basic" account, according to business rules specific to the agent.
The transfers are made in this configuration, at the initiative of the platform either directly in addition to an existing transaction or WireTransfer, or manually independently of any action.  This asynchronous mode is reserved for payment service Agents.
Fees can be applied and displayed. On each operation so that they are displayed on the recipient's statement of account. These fees decrease the gross amount and get injected in the calculation of the net amount.
Funds from transfers resulting from a Credit Card Transaction (Visa or Mastercard) are available on D + 2.
Example 1:
Amount = 100
Fee = 30
The destination account holder shall receive 70 and will be charged of 30 fees on a gross amount of 100.
Example 2:
Amount = 70
Fee = 0
The destination account holder shall receive 70 without fees explainations.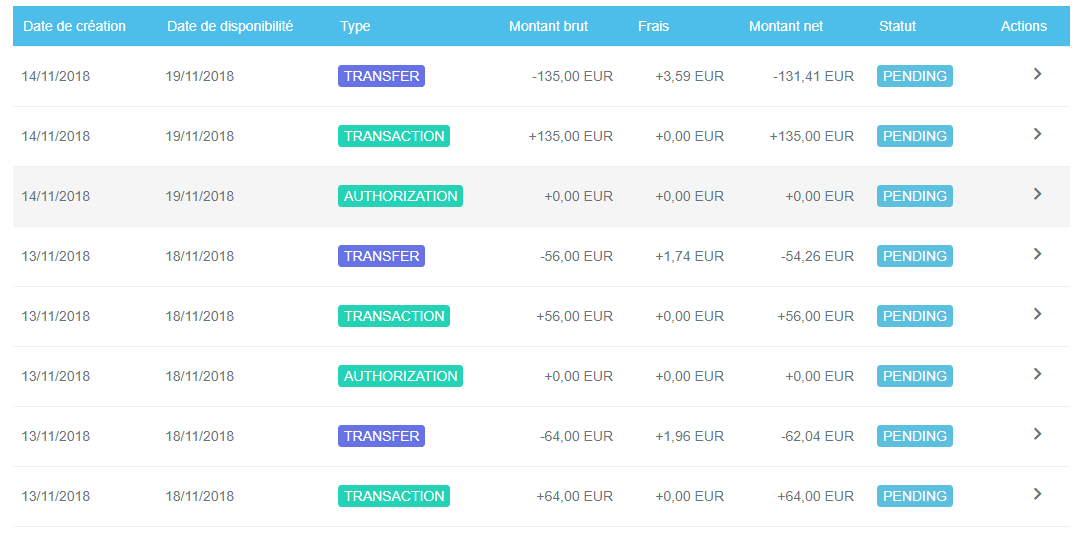 Platform account View that initiates transactions and transfers objects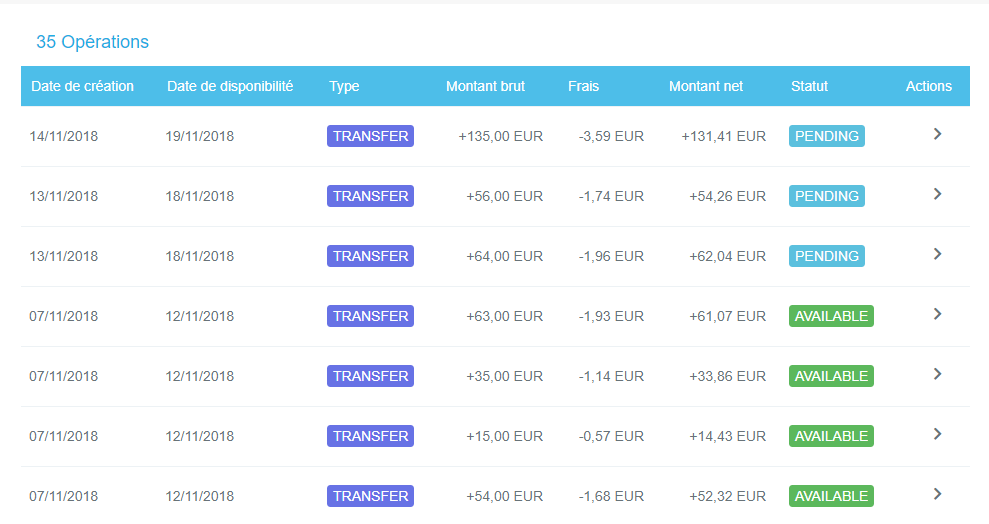 Customer basic account View that does not access transactions but can consult transfers objects