Service overview
 
CentralPay provides a powerful payment processing API, enabling you to process multi-channel transactions at local and/or international levels.
The REST API gives you access to a complete set of features and services provided by CentralPay.
You can choose between several integration methods depending on the payment functionalities you want to access and the technical knowledge you have.
The most advanced integration method we offer is through our REST API that allows you to access advanced features and use your own payment forms.
Our system stores card data sent over the Internet through a secure connection and provides you with a token for each transaction. Our technology analyses fraudulent transactions and keeps a record of IPs, emails and cards with a potential fraud risk.
Accepting payments with CentralPay is easy and only requires a few simple steps. The steps are detailed in the tutorials. 
 

Integration using POP-IN FORM
Pop-in forms allow a fast and easy integration as all the hard work is handled by CentralPay.

Integration using Custom Form
Using the custom form requires more technical skills but it allows you to have a full control over the look and feel of the payment form. Therefore, integrating the form seamlessly onto your website.
How DOEs it work?
Single payment flow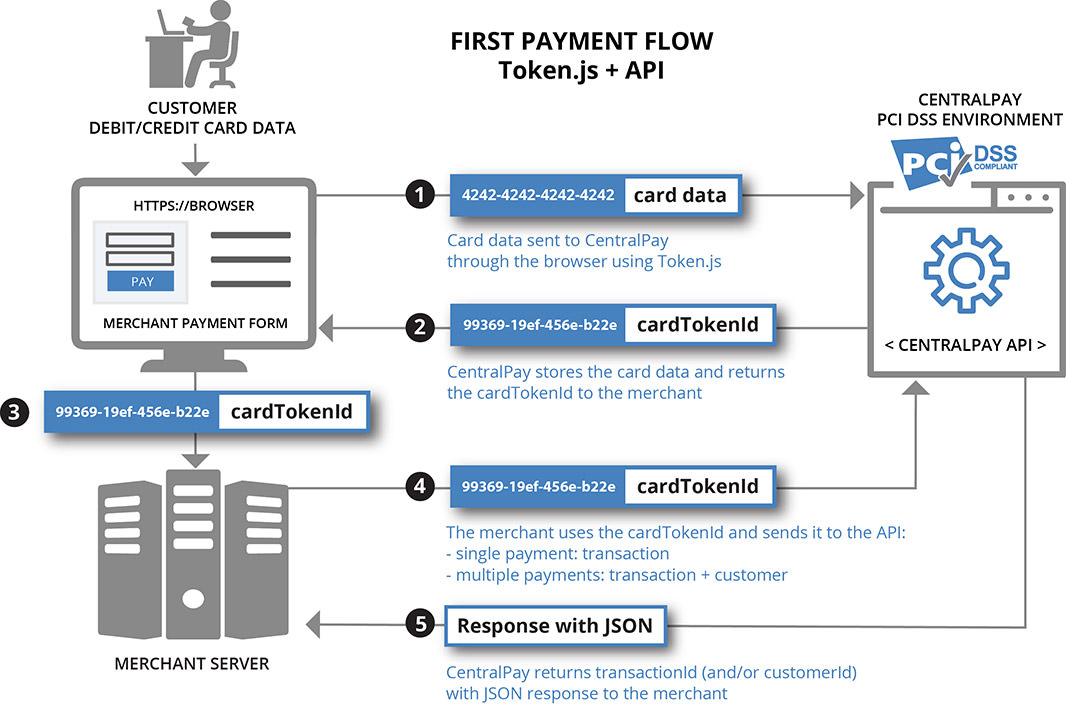 NEXT transactions PAYMENT FLOW
For 1-click payments, the merchant only needs to send the CustomerID and transaction information to initiate the payment.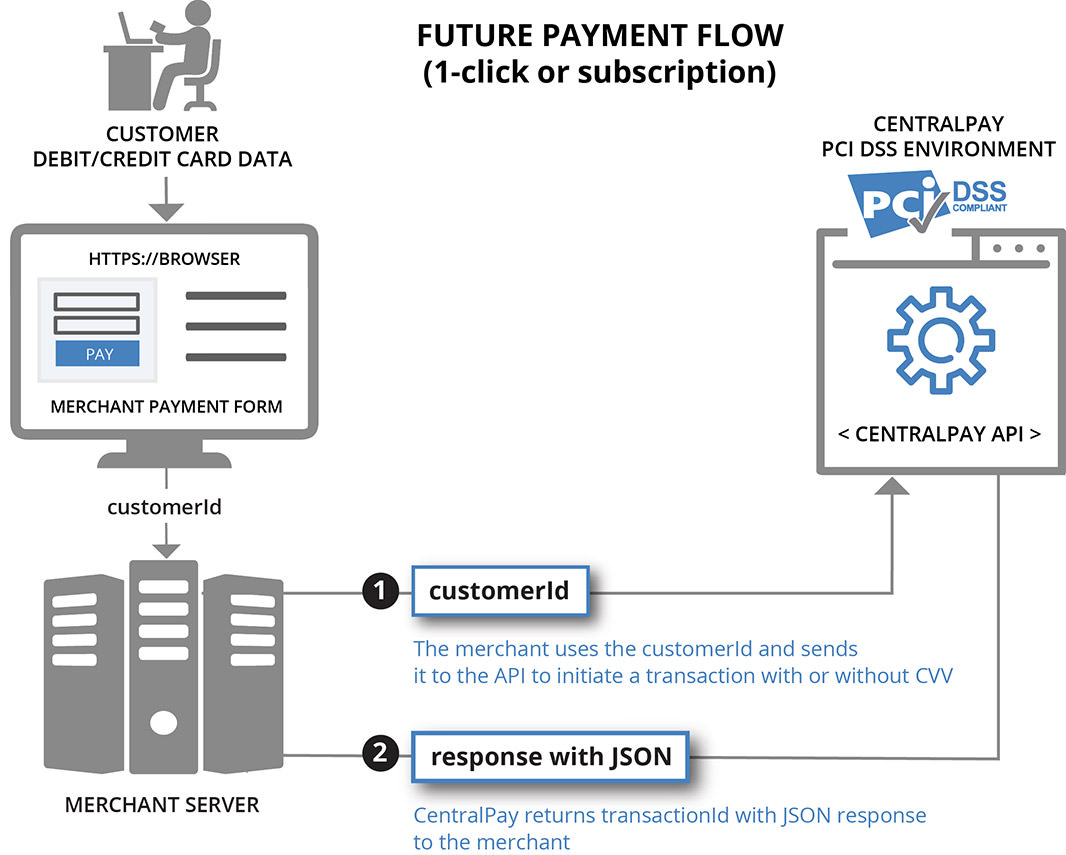 How Can I test the service?
To try out the payment process, please contact support@centralpay.net
 
Test account
The test account allows you to test the API and its features. With the test account you access a sandbox, which is very similar to the production environment. The only difference is that the transactions are not processed.
 
Live account
Once you have tested the service and your account has been validated by your Account Manager, you can request the activation of your live account.
As soon as your live account is activated, you will receive an email with your credentials.
Before processing your first transactions:
Make test payments using a valid debit/credit card. Verify that the transactions are processed as expected. You can cancel or refund these transactions afterwards.
Check that your site(s) configuration settings have been setup correctly. Also, ensure that email notification settings have been configured.